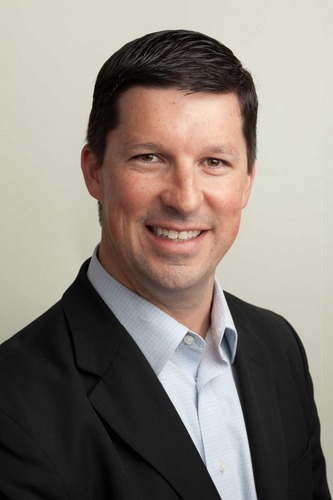 It's easy to feel like your finances are out of control when you have bills and creditors coming from all over. It's also easy to lose track of what's going where, let things slip, and build up unnecessary interest and penalties in the process.
Payoff consolidates all of your debt into one monthly low-interest payment by giving you a lump sum to pay off your existing creditors, which empowers the consumer to get, and stay, out of debt more quickly.
Payoff's Carey Ransom took a moment to tell us about the company and share some reasons it's a good idea to get things paid off as quickly as possible.
Tell us about Payoff.
Payoff was founded in late 2009 and is based in Orange County, California. Payoff is a next-generation digital financial services company, designing products that help people pay off their credit cards faster and save money. Through a combination of understanding who people are and what motivates them with our unwavering desire to see customers succeed, we are committed to the mission of restoring humanity to financial services.
Who is Payoff's main clientele, and how do you meet their particular needs?
We work with motivated consumers who seek to be more successful with their money, and we provide them solutions to reduce and eliminate their high-interest credit card balances, improve their cash flow, build wealth and make progress on their financial goals.
What inspired you to start Payoff? What did you feel the other loan companies were lacking?
Payoff was started to help people become financially empowered. We only offer loans to refinance existing credit card balances to lower interest rate, shorter term loans so they can pay them off faster and less expensively.
Can you briefly describe to us how Payoff works?
The consumer can quickly and easily see if they qualify for a refinance loan from Payoff through our online application. They choose the offer that best fits their situation and complete the online application. Once verified and complete, they receive the funds in their account. They pay off their existing credit card balances directly and then repay Payoff each month to finish paying off their original credit card balances. A consumer only has a single and possibly smaller monthly repayment to Payoff, and in many cases, working with Payoff will also improve their credit score.
Payoff is designed to help people pay off their debt as quickly as possible. What are some reasons, both practical as well as personal, for paying off debt as fast as you can?
Paying off debt quickly is a smart idea when the interest rate is significant. With credit cards, average interest rates are around 15%, and it's very difficult to save or invest your money and achieve anywhere close to a return on your investment equal to 15%. So when you are paying interest at a higher rate than you can earn, you want to pay off the debt as quickly as you're able. Then you can move on to saving and investing your money and break the cycle that debt can create.
Are there any other tools or resources you recommend for either getting out of debt or staying out of debt once you're free?
In addition to our financial products, we have a financial education platform called Payoff Lift. It is designed to help people improve their credit score, find ways to save money and get more control over their spending, and learn about the benefits of saving and investing.
Can you give us an example of what a good interest rate on a loan might look like?
Our credit card refinance loans range between two to five years and have interest rates (annual percentage rates) between 7.96% (10% APR) and 19.54% (22% APR). On average we can lower our customers' existing interest rates by 25-30%, which can save them years of debt and thousands of dollars of interest.
Payoff currently only works with credit card bills. Do you have any plans on expanding into other areas of debt?
We focus on credit cards, since they are often the most expensive and debilitating debt people have. We're looking at other areas where we can help consumers lower their costs and speed up their process for getting out of debt so they can focus on more important things with their money.
For more updates from Payoff, like them on Facebook, follow them on Twitter, Google+, Instagram, and Pinterest, connect with them on LinkedIn, and subscribe to their YouTube Channel.