If you're shopping for a car, amid the features and gas mileage and other questions is one that looms above all others: How are you going to pay for this? Fortunately, there are far more credit options than you think. Here are five great ways to get the auto financing you need.
Federal Auto Loan has the auto financing you need. Call us today!
1. Online Car Loans
The Internet has done many wonderful things, and among those is put many lenders online where borrowers can find them. Lender networks like Federal Auto Loan are growing rapidly, adding lenders from across the country and ensuring one application can be seen and replied to by many lenders at once. For comparison shopping, there's no better tactic.
2. Credit Union Loans
Credit unions are a good choice for customers looking for a good deal. Credit unions are generally non-profit, so the rates and terms may be better. The one downside is that often credit unions will require you to be a member in order to get a car loan. This can sometimes be a process as simple as joining a club or meeting a set of requirements, but it's something you should examine before you try to apply for a loan.
3. Bank Loans
Then there's the tried and true bank loan. Despite what you may hear on the news, it's still fairly easy to get auto loans, especially from a bank where you do business. Auto loans are for less money, involve a tangible asset, and have less risk than many other part of the lending sector, so you might be surprised by how enthusiastic your bank is. Just be sure to check their deals against other lenders.
If you need a bad credit auto loan, contact Federal Auto Loan today!
4. Personal Contract Loans
This is essentially another way of saying leasing a car. You place a deposit on the car, usually two or three months of payments, and then follow a monthly payment plan for two to three years. At the end of the plan, you can choose to buy the vehicle, or turn it in and get your deposit back, starting the process over again. If you like to change cars a lot, or want a new car but don't want the financial commitment, this can be a good deal. But there will be restrictions and commitments you'll have to follow, which won't work for everyone.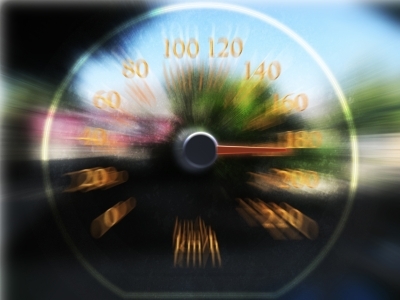 5. Dealership Loans
Then, of course, there's the tried and true method of getting your financing through the dealership. This can be a convenient option, and depending on the situation, you may be able to get a deal on a car. But look out for added fees and other problems. You also may not be able to comparison shop for deals when going through a dealership, something to consider if you want to guarantee you're getting the right loan for your budget.
Too many people let auto financing keep them off the road. But with these options, getting behind the wheel is as simple as making a phone call.
Federal Auto Loan cares about getting you on the road, not your credit. Call us today!