Pain at the pump is a real thing, especially when gas prices are on an uptick. Aside from the obvious tips of buying a more fuel-efficient car or always looking for the cheapest gas in your area, there are some smart ways to get better mileage out of a tank of gas. These tips also have the valuable side benefits of helping you avoid costly repairs, all while maintaining the resale value of your vehicle.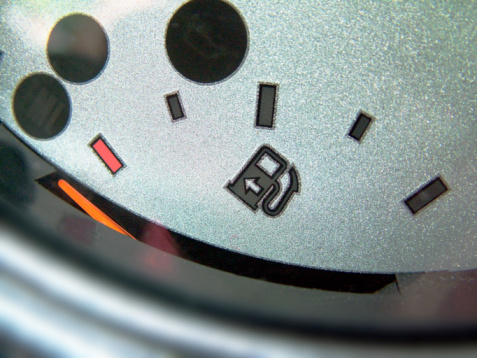 Keep Your Car Well Maintained
A vehicle that's in poor running condition due to inadequate maintenance is a major gas-guzzler. For example, according to Advance Auto Parts, a dirty air filter reduces gas mileage by up to 20% compared to changing it according to your vehicle's recommended service guide. Also, worn or fouled spark plugs can cause up to 12% less gas mileage than if you changed them every 50,000 to 60,000 miles. The bottom line is to follow your vehicle service recommendations, as it will help you get better gas mileage and prolong your car's lifespan.
Drive Conservatively
According to FuelEconomy.gov, driving over the speed limit, braking aggressively, and rapid acceleration waste significant gas. By avoiding these practices, you can improve your gas mileage by 33% on the highway and 5% when cruising around city streets. This equates to gas savings in the range of $0.12 to $0.82 per gallon. Also, the big side benefit of driving conservatively is less risk of accidents and harming yourself or others.
Ditch the Rooftop Cargo Box
While the rooftop cargo box is a must-have for many families on road trips, be sure to remove it after you return home, as its aerodynamic drag is a real gas-suck. According to FuelEconomy.gov, a cargo box can reduce gas mileage from 2% – 8% in town, and up to 25% at highway speeds in the 65 mph to 75 mph range.
Keep the Windows Rolled Up
Rather than driving with your windows down, consider using your vehicle's circulation fan to bring in fresh air. According to the U.S. Department of Energy's Oak Ridge National Laboratory, driving with your windows down increases aerodynamic drag enough to cut your MPG by up to 8.5%. Also, when driving 60 mph while using your air conditioner at 50% power – with your windows rolled up – you'll see very little, if any, fuel economy penalty.
Properly Inflate Your Tires
Did you know that driving on tires under-inflated by 50% of the recommended level could reduce your gas mileage by 10%? By following the recommended PSI level on your tires and regularly checking their pressure levels, you can easily increase your gas mileage. Also, driving on under-inflated tires leads to faster tire wear, increased blowouts, and ultimately a higher risk for accidents.
By following these tips, you'll get better gas mileage, reduce your accident risk, and extend the life of your vehicle – all of which are win-wins for anyone looking to make smart decisions related to their vehicle and wallet.
Kyle James is a personal finance writer and consumer expert living in Northern California. Be sure to follow him on Twitter and be kept in the know of out-of-the-box ways to make your paycheck go further every month.